Regional Selection
Background
Knowledge is updated at an unprecedented rate in the era of knowledge economy which requires students to own a strong learning capability and keep curiosity. Also, the current situation challenges traditional advanced education whose purpose is disseminating knowledge. For example, students need to not only learn knowledge, but also master how to learn. In order to stimulate students' interest in learning and enhance their ability of critical thinking, active learning and problem solving, Xi'an Jiaotong-Liverpool University (XJTLU) proposes the concept of "Research-led Learning". Thus, the original intention of this competition is to explore and promote typical cases of research-led learning among students in XJTLU.
Aims
To collect typical cases of research-led learning among students in XJTLU.

To promote research-led learning among students to improve the efficiency and effectiveness of their study.

To affect the learning effectiveness for a wider range of students through presenting XJTLU's practice on research-led learning both in higher education and the society.
Topic
The topic of this competition is research-led learning which requires students to state one of their past research-led learning experiences in class with relevant supporting materials.
Research-led Learning refers to an active learning process that starts with a specific problem or phenomenon, students take their initiative to search, consolidate and analyze relative knowledge and data information, eventually, to propose the possible explanation or solution to that problem or phenomenon.
For tutors, there are four key links in research-led learning: Firstly, describe the meaning and value of the module to students; Secondly, summarize the framework, methodology, basic philosophy and key skills vividly started by a problem or phenomenon; Thirdly, organize relevant learning activities to stimulate students' interest in exploring the problem or phenomenon; Fourthly, provide proper guidance and help for students during the process, to promote their capabilities of learning and researching such as knowledge acquisition and application as well as other comprehensive ability.
For students, there are five key steps in research-led learning: Firstly, determinate the meaning and value of learning the module; Secondly, explore solutions of problems or interpretation of a phenomenon from actual problems and phenomena; Secondly, search and integrate relevant resources widely; Fourthly, develop solutions or theoretical explanation through deep research or group cooperation; Fifthly, review the learning process to summarize gains on knowledge, capability and quality.
Participants
XJTLU undergraduate students and applicants are strongly encouraged to invite his or her teacher to participate in this competition as well.
Registration
All XJTLU undergraduate students are sincerely invited to join the competition on their personal behalf or as a group. http://ilead.xjtlu.edu.cn/ResearchContest/Detail?ID=110 (Please log in with your XJTLU student account.)Material submit: Applicants should submit any course work that can reflect your research-led learning experience (displayable format is preferred for the exhibition), such as
Course work from your previous modules

Final assignment from online course "Developing Global Citizenship"
Evaluation and Panel
The audition of this competition is course work exhibition. After submitting the course work, the organizer will print out the materials and display from April 15th 2020 to May 6th 2020. The audition's score includes panel judges and online voting. The top 10 will enter the final competition. The judges, who are teachers from various departments and related institutions, will grade the application materials from five dimensions: the value of the module, the degree of applying knowledge in a practical way, research skills and techniques such as data and information consolidation and analysis, teamwork and collaboration, and problem solving skills. In final competition, applicant is required to do a presentation which demonstration their submitted material, and the result will be determined by the on-site judges. The final result will be determined by the combination of the panel judge score and the presentation performance from high to low.
Awards
| | | |
| --- | --- | --- |
| First prize | 1 group | An iPad or 100% off IETE Program tuition fee |
| Second prize | 3 groups | A Kindle Paperwhite or 50% off IETE Program tuition fee |
| Third prize | 6 groups | A Fitbit Inspire |
| Potential winner award | 10 groups | A Starbucks gift card |
Additional to above award, the applicants with great performance are also eligible for following opportunities:
1. Member of the ILEAD student lecturer group, have chance to share your research-led learning experience with teachers come from other universities.
2. Candidate for the "student story" on XJTLU official website, a way of telling your own story to the world.
Contest Judges
Past Review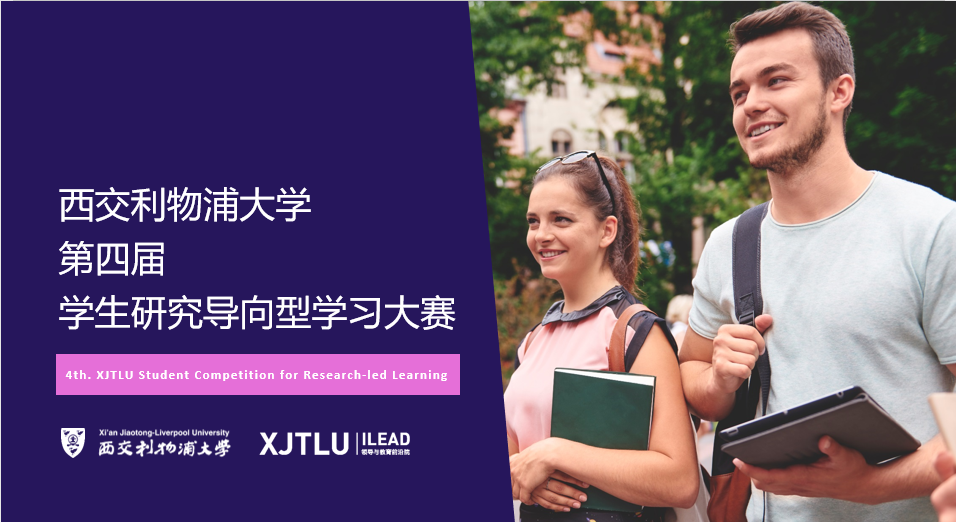 Fun in Class:4th XJTLU Student Competition for Research-led Learning
In order to enable students to have a strong learning ability, XJTLU Institute of Leadership and Education Advanced ("ILEAD") organize the XJTLU Student Competition for Research-led Learning, hope to stimulate students' interest in learning, train their critical thinking, and improve their ability of autonomous learning and solving practical problems through the competition.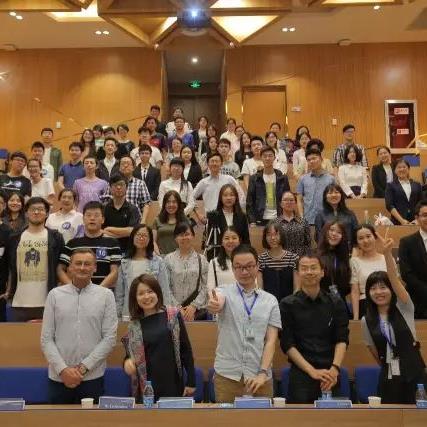 2nd. XJTLU Student Competition for Research-led Learning
2018.03.05-2018.05.11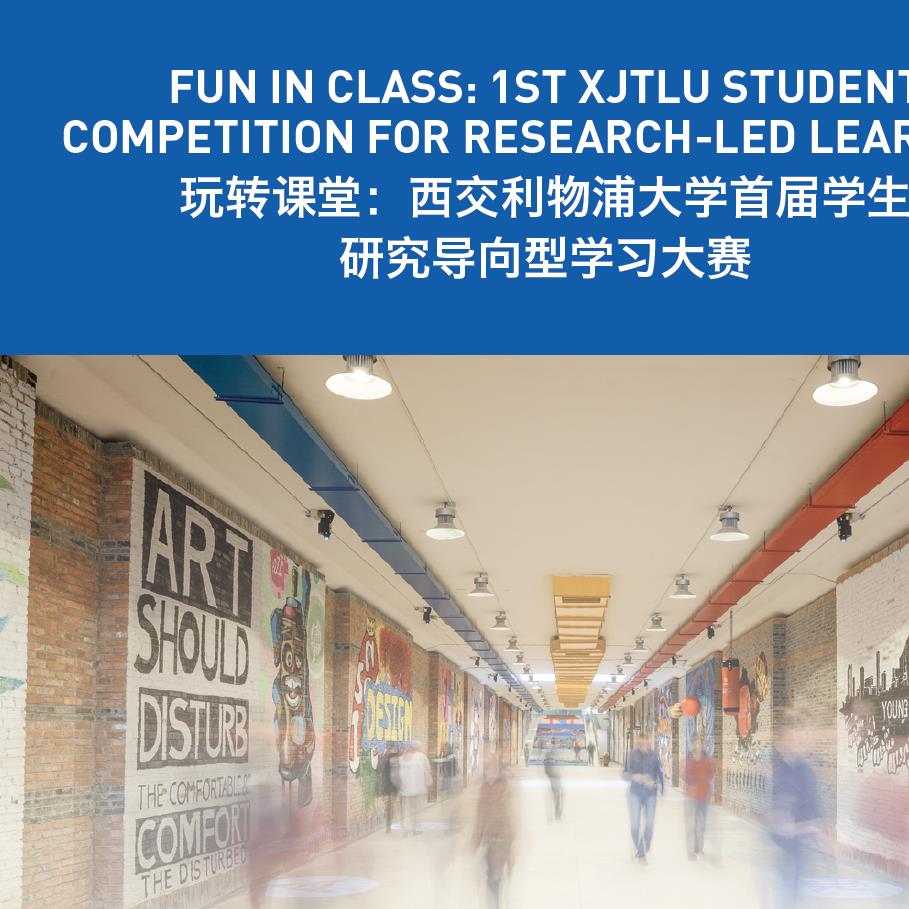 Fun in Class 1st. XJTLU Student Competition for Research-led Learning
2017.04.19-2017.05.18